(770) 826-3883 | 220 Sandy Springs Circle, Suite 157 A, Sandy Springs, GA 30328
Welcome to Speizer Chiropractic
We are dedicated to staying on top of the latest chiropractic tools and treatments. It is our goal to create a friendly and professional atmosphere that you can rely on for all of your chiropractic needs.
Richard N. Speizer, D.C., C.C.S.P. has helped heal professional musicians, actors, and athletes and has been working in the Atlanta area for 26 years. Dr. Speizer has also had the honor of being listed two times in Consumer Book for "Top Chiropractors in America."
Dr. Speizer specializes in preventative chiropractic medicine for Sandy Springs residents seeking to maintain a healthy lifestyle.
If you would like to visit our office, feel free to contact us today at (770) 826-3883.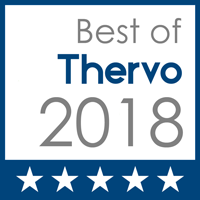 Contact Our Office
Contact Speizer Chiropractic to schedule an appointment or to request additional information about our services. We look forward to hearing from you.
220 Sandy Springs Circle, Suite 157 A
Sandy Springs, GA 30328
Phone: (770) 826-3883