(770) 826-3883 | 220 Sandy Springs Circle, Suite 157 A, Sandy Springs, GA 30328
Welcome to Speizer Chiropractic
We are dedicated to staying on top of the latest chiropractic tools and treatments. It is our goal to create a friendly and professional atmosphere that you can rely on for all of your chiropractic needs.
Richard N. Speizer, D.C., C.C.S.P. has helped heal professional musicians, actors, and athletes and has been working in the Atlanta area for 30 years. Dr. Speizer has also had the honor of being listed two times in Consumer Book for "Top Chiropractors in America."
Dr. Speizer specializes in preventative chiropractic medicine for Sandy Springs residents seeking to maintain a healthy lifestyle.
If you would like to visit our office, feel free to contact us today at (770) 826-3883.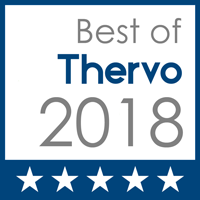 Testimonials
Dr. Speizer is the best chiropractor I've ever used, and that's saying something. I was referred to him over 5 years ago, and have been going monthly since. He's very honest, and gives you an idea of what maintenance for YOUR body should be. Also, he's friendly and welcoming, which makes a difference. I've never come into his office and seen him without a smile on his face. I couldn't recommend Dr. Speizer enough!
Christopher D.
Rick Speizer has been my chiroprator for a number of years. He does not take a cookie cutter approach. He will listen to what is ailing you and come up with an effective treatment plan to address your concerns even if those trouble areas change over time. I am happy to refer him to anyone. You will feel better. Give him a call.
Becki L.
I've had Parkinson's for 12+ years. 3 years ago I became a patient of Doctor Richard Speizer Doc speizer is chiropractic in Sandy. Spring. I visit Rick, Doc Speizer, at least once a week. He helps me to keep joins and muscle movement as normal as possible. Parkinson's is slowing the muscle and joint freeze up..Rick is far and away the best chiropractic I have been to and I have been to many chiropractic . Don't waste time with someone else. Rick is a very nice person. Check Rick out for your body alinement. You will be very pleased
Dennis K.
ADVANCED HEALING OF BACK INJURY - I severely injured my back doing squats in the gym. Dr. Speizer did a thorough exam, educated me, and developed a detailed treatment/recovery plan. He was extremely professional, punctual, and competent. I have never recovered from a back injury so quickly. I sincerely appreciate his expertise and professionalism as I am feeling better and back in the gym!
Eddy L.
Contact Our Office
Contact Speizer Chiropractic to schedule an appointment or to request additional information about our services. We look forward to hearing from you.
220 Sandy Springs Circle, Suite 157 A
Sandy Springs, GA 30328
Phone: (770) 826-3883